We will create" Only One/Number One" specialty products in the global and niche markets and aim for a harmony between chemistry and environment, as a way to contribute to the development of society.
In the ever-changing environment surrounding us, we face various social issues given the keyword of establishing a sustainable society. Hodogaya Chemical Group believes that our corporate activities based on its management philosophy will lead to resolving social issues, and the process of problemsolving is in fact the value creation process of the Group. Needless to say, enhancing our commitment to corporate governance and CSR is the basis of carrying out our corporate activities.
 By injecting the Hodogaya Chemical Group's strengths accumulated over many years, we pursue "constantly evolving chemical technology" in each business segment according to the management strategy under our motto, "Your Dream Is Our Business."
 In consequence, each segment provides "high-quality products and services that meet the expectation and satisfy our customers," helping to resolve social issues through business and contributing to the "creation of environmentally conscious society."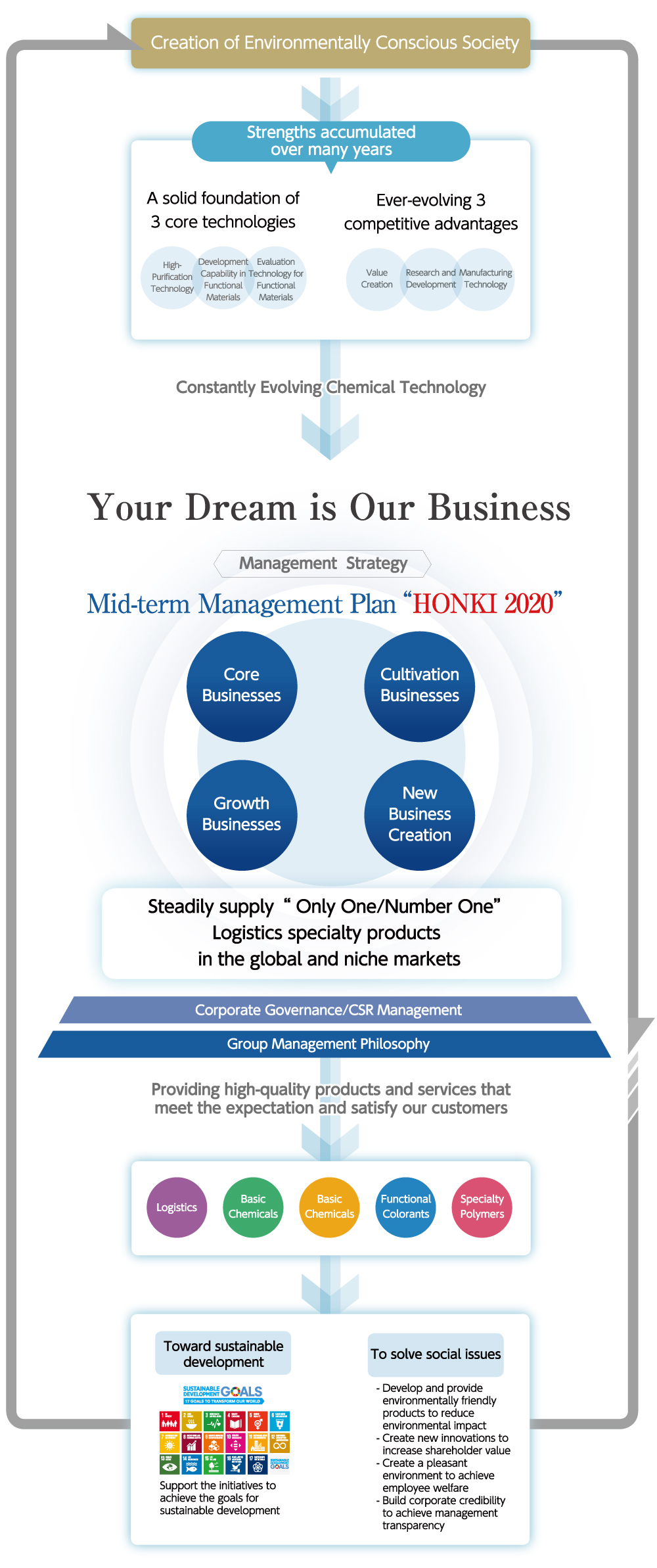 Combining our strengths for value creation
– Three competitive advantages driven by three highly advanced core technologies –
A solid foundation of 3 core technologies

Applying advanced refining technologies to take high purification to the next level
Highly purified raw materials that can be used in new fields and for constantly evolving applications are always in demand. The Hodogaya Chemical Group applies its advanced refining technologies to meet extremely strict technical requirements that exceed clients' expectations.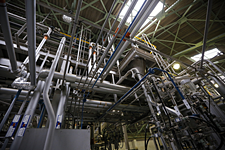 Developing materials with new functions to make people's lives more comfortable and enriching
The Hodogaya Chemical Group aims to help people fulfill their hopes for lifestyles that are safe, secure, comfortable, and enriching. With this in mind, the Group offers new materials that feature a wide array of functions, while striving to open up all kinds of fresh possibilities for their use.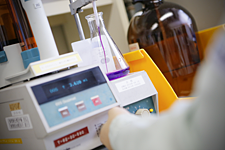 Renowned for its knowledge, experience, and skill, the Group supports the materials of the future with its advanced technologies
The Hodogaya Chemical Group's products are trusted by customers for their highly renowned technologies. Our strong reputation has led to the creation of new designs and the reinvention of materials that are ahead of their time.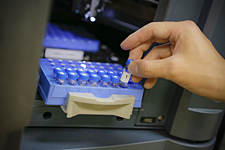 Ever-evolving 3 competitive advantages

Value is generated through solutions for customers' problems
The Hodogaya Chemical Group can accurately identify the needs of society and its customers, and then respond with dedication and innovation, creating products with high added value by drawing on its extensive technological expertise.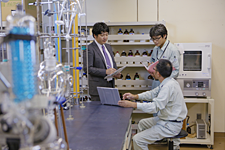 Cutting-edge research targeting the technologies of the next generation
Leveraging state-of-the-art research facilities and advanced research capabilities honed over its long history, the Hodogaya Chemical Group carries out cutting-edge research projects that lead to the creation of entirely new value.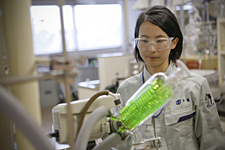 High-quality manufacturing with the greatest attention to the environment and safety
Having built a reputation for dependably supplying high-quality products while ensuring excellent cost competitiveness, the Hodogaya Chemical Group has put in place a manufacturing system that is based on high standards for safety and the environment.